Mad Hattie's is a dynamic team effort. Our team grows weekly and each individual brings a perspective that may support you to heal your body, consider a different way of thinking or simply offer you an opportunity to enjoy the company of others and have fun. Our team will change often. More people will join us and others will go on to different adventures in their lives. Below is our current list of amazing people in alphabet order by first name.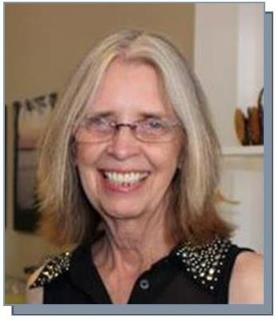 Alice Hawke initiated Mad Hattie's World in August, 2017. Her dream is to empower people to live at their highest potential doing what they love. In order to do this, we honour our bodies, stimulate our minds, elevate our emotions and become clear about the place we hold in our families, our communities and in the world. Alice's degree in history prompted questions about cycles of human thought and the huge gap between human potential and actualization. She began to believe that, with support and encouragement, the 1% of people who achieve their highest potential could be expanded exponentially by empowering people to do what they love and inviting them to pass that support on to others. And... she decided that it could all be fun. That is the premise behind everything at Mad Hattie's World.
Cindy King of Cindy King Sewing is a very talented woman who is making beautiful hats and hobo bags for Mad Hattie's. She is also planning a Community Sewing Circle to start in January, 2018. She currently holds the titel of "Mad Hattie's Queen of Networking". Photo and more information to follow.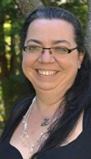 Crystal Allard was born with the gift of sight and knowing. With decades of experience, training and natural intuition, she can use almost any medium but prefers Tarot and the Mystic's Ball.
Guided meditation, past life regression and aura cleansings are all tools she uses, and, as lead psychic to a Paranormal Research team in Ontario, her clairvoyant skills at distance reading are uncanny and accurate.
At Mad Hattie World, she does readings and leads a women's circle.

Dianne Scott is a Registered Practical Nurse who specializes in feet (Podiatry Nurse). She has been honing her foot care skills over the last five years working in nursing home clinics, a home care agency, chiropodist clinic and with her own private clients in their homes.
At Mad Hattie's, she does a foot care clinic every month offering her skills as a foot care nurse, foot massage and reflexology. She will be starting a workshop in January introducing the MELT method.

Judy Horan has graced Mad Hattie's World with her artwork and she is collaborating on a workshop that will be offered in the New Year.
Lena Lychak spreads love and good will everywhere she goes. At this time, her role in Mad Hatties World is to do whatever needs to be done. But soon, she will be taking a more active role as a hands on healer by utilizing the multiple skills she has accumulated over the years.
Linda Hedrick creates beautiful hand made jewellery and empowers others to create their own jewellery and have fun through her very popular workshops. Classes include the Tree of Life, open Viking Weave and wrap a stone, Wire weave pendant bar, Chain Maille Earrings, Wire weave adjustable ring and Wire weave earrings. All supplies and material are included. Linda is constantly finding ways to support Mad Hatties but she is unwilling to provide a photograph for the site.

Lynda Quirino is an ideas person who supports Mad Hattie's with those ideas and her creative workshops. For the Christmas season, Lynda is showing people how to create a "silly" snowman with socks. Lynda also brought the Paranormal Society to Georgina and she actively supports people to understand metaphysics.

Nancy Arruda is a Metaphysical Practitioner and Teacher. All her life, she has had psychic gifts of empathy, vision, hearing, feeling and knowing.
With the conception of her son in 1995, her spiritual channel blasted open. All of her senses were activated to a much louder and clearer level than she had ever anticipated.
She has studied several spiritual philosophies and esoteric modalities. The knowledge of the universe, the multiple planes of existence and the energy system (Auras and Chakras) have allowed her to psychically and intuitively assist others.

Pauline White is Mad Hattie's Facebook administrator. She does a wonderful job of finding uplifting posts and getting the word out through groups about our upcoming events. She makes everything work from her little house by the lake in Orillia. She has supported Mad Hattie's from the beginning— even spending an afternoon brainstorming the name.

Tammy Frederick is a Vocal Coach and Author. She will be teaching a fun and interactive creative experience in her workshop starting in January, 2018. Absolutely no experience is required to join the Circle; both beginners and long- time singers will delight in this unique Singing experience that is sure to leave you inspired and uplifted after every session.
---
ⒸMad Hattie's World 2017 416-907-4239 or 905-596-1030 madhattiesworld@gmail.com

920 Lake Drive East, Jackson's Point, Ontario, L0E 1L0
---